Can machines paint?
There is a big hype going around Artificial Intelligence (AI) that what they can achieve and create. Art industry one of them that challenges machines through creativity and complexity. So we asked our phd. student Khalil Israfil-Zade to asnwer the following question. His answer follows:
"Firstly, let us look at these two portraits.
Left one is "The Portrait of Perugino" is a portrait of the Italian Renaissance artist Perugino attributed to his pupil Raphael or to Lorenzo di Credi, which was produced around 1504 and is now in the Uffizi Gallery, Florence.
In contrast, the right one is called "Portrait of Edmond de Belamy" created by Paris-based art collective "Obvious" using artificial intelligence (Generative Adversarial Networks – GANs) has been sold for $432,500 at Christie's auction house in New York, October 25, 2018 — over 40 times higher than expected to sell.
Belamy's portrait is signed with the mathematical formula describing the algorithm that was used to generate it.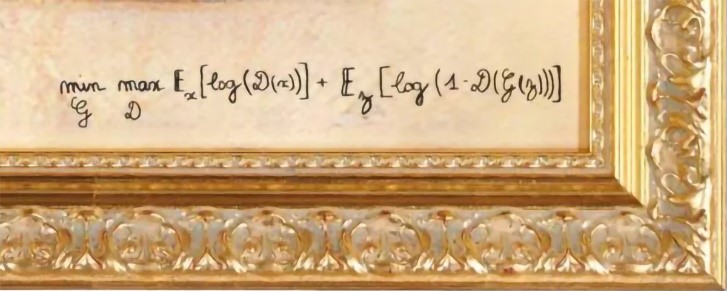 Recent technological development inspires so much ongoing capability of art, and new art technologies create new occupations for individuals. AI algorithms will deliver new tools for expressing and transforming our specialty and culture emphatically; it was the same with other innovations before. Furthermore, the tendency of the simulation of the historical artist's paintings and arts could make art more reachable to large parts of society. By researching and creating machines that are trying to simulate human-made arts could allow us to learn our creativity more and more.
After the comparison, let's look at our question that "Can machines paint?". The answer is "YES". They can paint better than our expectation. However, the question is "would you call it as an art?".
According to the related researches and experiments in this field, we can assume that creative machines do not have any semantic consideration of art regarding the perception of styles. It does not contain any information about the principles of art.
We are just at the beginning of the AI. Party just started. We can make a suggestion that in this stage of the creative machines we shouldn't hide the fact that a competition between machine-generated or human-generated is not our aim. The machine-generated art also faces the similar challenge as the human-generated content: the challenge of generating a product that can be named as art.
Lastly, lets conclude it with "Obvious" mentions on their blog [3]:
"Will artificial intelligence be the artist of tomorrow?"
I would be tempted to answer:
"Is the camera the artist of today?"
References;
[1] Generative Adversarial Networks | Ian J. Goodfellow, Jean Pouget-Abadie, Mehdi Mirza, Bing Xu, David Warde-Farley, Sherjil Ozair, Aaron Courville, Yoshua Bengio | Arxiv |https://arxiv.org/pdf/1406.2661.pdf
[2] Obvious | Paris-based collective of artist and machine learning researchers | http://obvious-art.com/
[3] A naive yet educated perspective on art and artificial intelligence | Obvious | https://medium.com/@hello.obvious/a-naive-yet-educated-perspective-on-art-and-artificial-intelligence-9e16783e73da
"