TOC Certified Supply Chain Expert Program
Theory of Constraints (TOC) Certified Supply Chain Expert Program
Change initiatives do not deliver the expected results?

The Return on Investments in performance improvements is too low?

Struggle in selling your services?
TOC Certified Supply Chain Expert Program
2 weeks business balanced program;
3 world class lectors;
Knowledge that blasts changes;
Certified by TOC ICO, and Vytautas Magnus university.
That leads to:
Designing and leading successful change initiatives!

Bringing exceptional operational performance improvements!

Enhancing your competitiveness and win more business!
BONUS: successful graduates will be offered a contract in NEXT ERA consulting.
Background
Theory of constraints (TOC) is a methodology for designing and executing breakthrough strategies of improvement based on the assumption that every system performance is governed by very few limiting factors (constraints). The knowledge, tools and technics of TOC enable rapid identification of these limiting factors, designing solution for removing them and effectively harness the power of people in making the changes. It allows clear focus on what requires it, and confidence to avoid directing the focus towards other opportunities. In more than 40 years organizations and individuals, globally have been able to realize performance breakthroughs to levels beyond expectations. Some of the companies that found TOC as solution:  Nike, ABB, Cisco, Wal Mart, Boing, Adidas, Vodafone and others.
The program
The TOC Certified Supply Chain Expert program will provide you with the theoretical and practical knowledge and skills you need to successfully lead supply chain transformation programs that result with sustainable breakthrough performance in the key performance indicators of any supply chain – Speed of delivery, Reliability of Delivery, Reliability of the inventory, Inventory Turns, Cost – effectiveness and Productivity. The program is made of two separate parts, each one week long:
Part 1 – Fundamental
In this part the program provides you with the practical approach to systems and change. You will develop the skills to identify the system's constraint, to design the best way to enhance the system's performance through exploiting the constraint, to align the whole system to the new way, to identify in a timely manner when the constraint might move and to install the practices that will ensure continuous improvement. Among the topics of this part are:
What is a system? What is a system's constraint?

Constraints management process

Measuring system performance and financial performance

Cause and effect thinking fundamentals

The change process and effective change management
Part 2 – Supply Chain Implementer
In this part the program provides you with the practical approach to supply chain performance improvement. You will develop the skills to analyze and understand the specifics of a supply chain, to design the supply chain management model needed to realize breakthrough performance and instill the process and culture of continuous improvement. Among the topics of this part are:
Effective transformation in production

Controlling flow, MTA/MTO, Load control, combination of TOC, Lean and Six Sigma

Effective Transformation of Distribution

The central/ regional and distribution centers, The concept of decoupling, dynamic inventory management, replenishment, suppliers management

Effective supply chain transformation

Combining the whole supply chain from suppliers to customers, modeling supply chain, solution design, performance measuring
At the end of each part the participants will take the TOC International Certification exam so that they gain the globally recognized TOC Implementer Certificate.
Who should attend?
The program is designed for C-Level executives seeking to enhance their ability to lead change in general and in their supply chain in particular, C-Level executives seeking a career change into consultancy and Management consultants seeking to develop their capabilities for realizing breakthrough performance with their customers.
Why should you attend?
Because you are genuinely keen to make a difference. Because supply chain performance is a key are of interest for you. Because you are keen to give your career a boost. Because we will offer graduating participants who are interested in that exciting and challenging supply chain transformation consulting jobs. Because you will gain two prestigious certifications from Vytautas Magnus university and TOC ICO.
The Faculty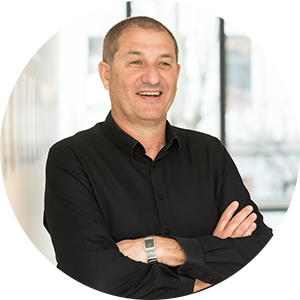 Mickey Granot (head of the program)
Mickey has more than 33 years of management consulting experience, globally. He is renowned TOC expert that for many years worked jointly with. Dr. Eli Goldrat and was responsible for the development and dissemination of Theory of Constraints (TOC) body of knowledge and eventually was the CEO of Goldratt Group. Mickey personally lead numerous TOC based strategic growth implementations and was responsible for many more. He has worked with world leading companies such as Nike, Adidas, Boeing, tata, Dr. Reddy s and many more in various industries sizes and often was instrumental in the realization of breakthrough performance.
---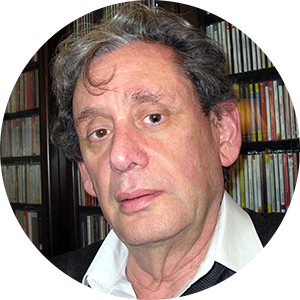 Eli Schragenheim (lecturer)
Eli Schragenheim is a well known international management educator, author and consultant active in various fields of management like corporate strategy, decision support, innovation, supply chain, project management, shop-floor control, IT and HR. He worked with huge variety of organizations all over the world, including public-sector organizations, industrial, high-tech and start-ups.
Since he had joined Dr. Eliyahu M. Goldratt, the famous creator of the Theory of Constraints (TOC) in 1985, Eli Schragenheim had taught, spoke at conferences and consulted all over the globe, including the US, India, China, Japan, Canada, Britain, Russia, Brazil, Colombia, Israel, Germany, Italy, Belgium, South Africa and Australia. He taught and trained high-level managers and consultants to use TOC in the most effective way in all the above countries.
---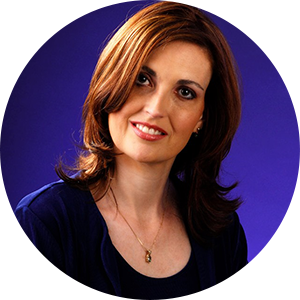 Dr. Lisa Ferguson (lecturer)
Founder and CEO of The Illuminutopia Group which is focused on illuminating the way to utopia for individuals, organizations and the rest of society. Group's focus is on dramatically improving strategic planning and execution, retail, education, health care and health of individuals with a "wins for all" approach. For a decade, she was a full-time professor of operations management in two university business schools, before resigning to teach for The Goldratt Group full-time training consultants. Professor Ferguson is a published author and consultant with experience guiding Fortune 100 companies down through small businesses.
Time and Venue
Week 1 – from February 10th to February 14th, 2020
Week 2 – from March 2nd to March 6th, 2020

Venue – Vytautas Mangus university Campus Kaunas, Lithuania
Contact person
Mickey Granot
Head of the program mickey@next-era-consulting.com
Sonata Staniulienė
Administrator of the program sonata.staniuliene@vdu.lt